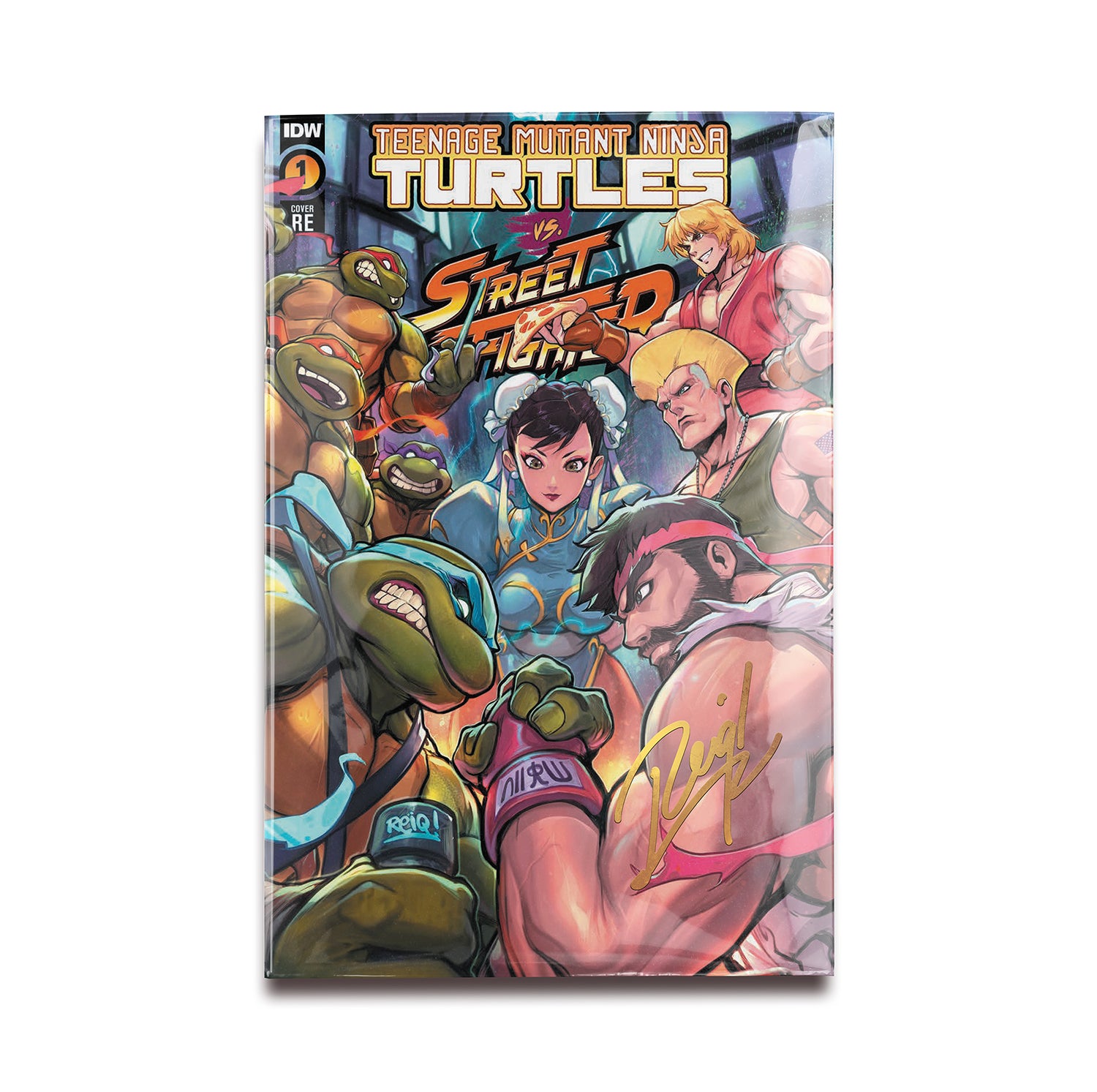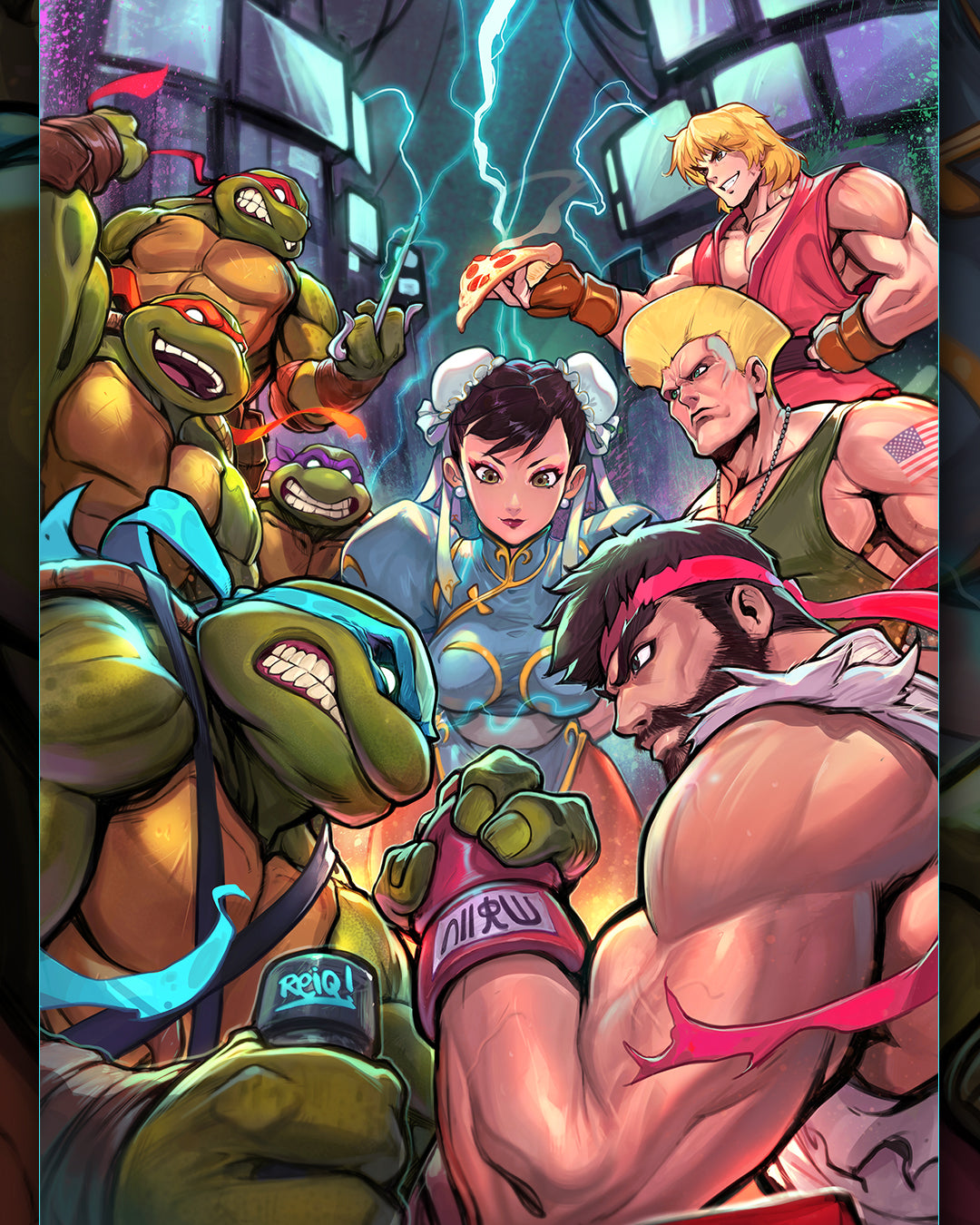 TMNT vs. Street Fighter #1 - REIQ Exclusive SIGNED
ONLY 100 personal Copies Signed.
TMNT vs. Street Fighter
Cover Artist -REIQ
When a prestigious martial arts tournament invites fighters to travel to Atlantic City and test their skills, the Teenage Mutant Ninja Turtles jump at the chance to compete. But a big stage means big competition, and the world famous STREET FIGHTERS have shown up in force to prove the mettle of their PSYCHO POWERED fighting forms. 
If book is sold out you can buy an unsigned copy from the retailer directly.
TMNT vs. Street Fighter #1 - REIQ Exclusive SIGNED