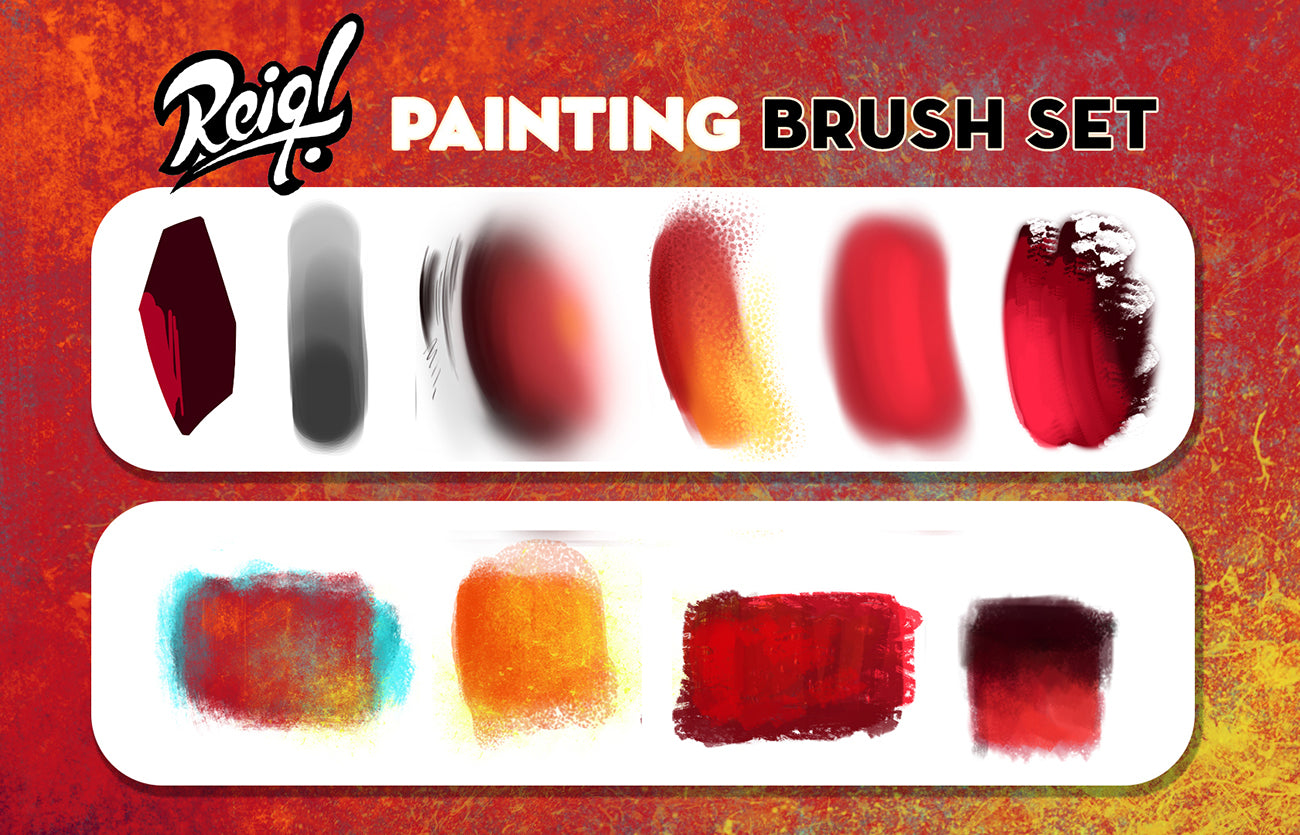 REIQ PS PAINTING BRUSH SET + BRUSH DEMO
The REIQ Painting Brush Set contains 12 brushes and a video demo on how to use each of them.

* These files can Downloaded for FREE by Joining our Newsletter and applying the DISCOUNT CODE provided. 

* Brushes can be imported to Procreate. 
REIQ PS PAINTING BRUSH SET + BRUSH DEMO